Telescoping Fiberglass Poles

"Sky Rings, wind socks, spin socks, windmills, pinwheels, snakes and chickens that spin like the dickens. Spin baskets of every size, twisters that hypnotize. Stunt kites, regular kites and bird kites too, spin balloons, and rutinis made just for you. Made in rainbow colors, custom colors, team colors and red, white and blue. Loved by homeowners, gardeners, campers,  recreational vehicle owners, and sports fans who are enchanted by their teams favorite colors."

 TELESCOPING POLES*    

100% fiberglass --- Fiberglass reinforced joints --- Metal eye tip --- Line keeper

            10 FT                3 SECTIONS                   $12.95       

            12 FT                4 SECTIONS                   $15.95       

            16 FT                5 SECTIONS                   $19.95 

            20 FT                6 SECTIONS                   $24.95

New Heavy Duty Poles (28 Ft. and 31 Ft. Lengths) 

We have changed the standard for the heavy duty fiberglass poles in three ways: 

1) reinforced the butt section so it would not split.

 2) increased the wall thickness for less breakage, and most important.

 3) began to provide poles with a thicker tip

PFB28          28 FT.                9 Sections                    $84.95

PFB31          31 FT.               10 Sections                   $89.95

Tire Stand TS12    (breaks down for easy transportation.)

 $14.95 plus S & H of $10.00 due to heavy duty construction.    $24.95

* Brand names may vary but quility remains the same.

Copyright © 2009 DerfTech Technologies.  All Rights Reserved. 

At left is a photo comparison of our 20 ft. telescoping fiberglass pole and the new 31 ft. pole

The small photo at right shows how we use our telescoping poles at a Kansas City Chiefs Tailgate Party. The tallest one (orange) is 31 ft tall. The 4 Banner Flags are 20 ft. tall.  The photo at the left shows the Tire Stands that we manufacture to mount the poles where we can not use a ground stake. The upright pipe unscrews from the base for easy transportation. They sell for $14.95 plus shipping and handling of $10.00. 


Click on the thumbnail to see a larger view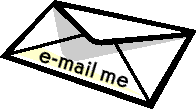 * Brand names may vary but quility remains the same.